Nursing
August 2022
Trailblazing graduates set their sights on leadership roles in nursing and midwifery.
---
18 October 2021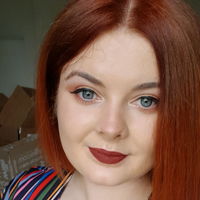 Congratulations! Bethan Jones, 3rd Year student nurse has been offered the role of student editor for the Nursing Times.
"I'm excited to announce that I've been given the opportunity to be a Student Editor for the nursing times! As the team described themselves, this role is pretty much what I make of it, however, as a minimum I'll be contributing on their weekly blogs, judging competitions and giving my views as a student nurse on news stories - so make sure to tune in. I'm incredibly excited to start and looking forward to working with the team to develop myself professionally and my reflective practice. As an editor I hope to talk about important issues for student nurses so my email/inbox is open if there's something important the nursing student body think I should be talking about. Finally I'd like to thank the Faculty here at University of Leicester, without their encouragement I wouldn't have put myself up for the role in the first place."
Email: baj3@student.le.ac.uk / Twitter: @uoldancingnurse
---

6 November 2019
10K Walk and Talk - University of Leicester, Carvell Nurses Trust
A 10K walk and talk event was organised by students and lecturers of our Nursing course.