Expertise

The research, evaluation and training activities delivered at the Centre are coordinated by Professor Neil Chakraborti and Dr Chris Allen. Collectively, they have more than 15 years' worth of experience conducting research and publishing on hate and extremism-related issues.
Professor Neil Chakraborti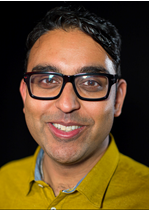 Neil Chakraborti is the Head of School and a Professor in Criminology at the School of Criminology. Over the past 15 years he has been commissioned by a range of funding bodies to design, conduct and manage groundbreaking research studies on diversity and hate crime. He has extensive project management experience, specialises in mixed-methodology research, and utilises evidence-based approaches to research design and delivery. Neil is regularly invited to participate in national and international think tanks and working groups, including the All-Party Parliament Group on British Muslims and Islamophobia, the House of Commons Women and Equalities Committee on transgender equality, and the House of Commons Select Committee on hate crime and its violent consequences.
Neil has amassed more than 40 peer-reviewed publications. His books include Hate Crime: Impacts, Causes and Responses, Responding to Hate Crime: The Case for Connecting Policy and Research, and Islamophobia, Victimisation and the Veil . He holds an honorary position as Adjunct Professor at the University of Ontario, sits on the editorial boards of the British Journal of Criminology, Palgrave Communications and the Youth Voice Journal, and is a member of the Internal Network for Hate Studies and Tell MAMA Advisory Boards.
Dr Chris Allen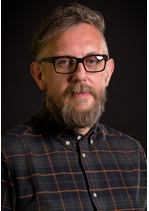 Chris Allen is an Associate Professor in Hate Studies with almost two decades of expertise in researching Islamophobia, the British and European far-right, radicalisation and religiously-motivated hate more broadly. Over the past decade, Chris has accepted various independent advisory roles due to his expertise in policy and legislation relating to these topics, including being an independent adviser on anti-Muslim hate and Islamophobia. He has also submitted written and oral evidence to a range of different government bodies and commissions including the House of Lords Select Committee on Religious Offences, the All Party Parliamentary Group on Islamophobia, All Party Parliamentary Group on Universities, All Party Parliamentary Group on British Muslims, Home Affairs Select Committee on Hate Crimes, and the Commission on Islam, Participation and Public Life among others.
Chris has published widely both in the UK and elsewhere around the world including Austria, France, Germany, Italy, Serbia, Sweden and the United States. Of note was his 2010 monograph titled Islamophobia which was the first of its kind. Chris also regularly writes comment and other non-specialist pieces, and appears in both broadcast and print media. Chris is also a Senior Fellow at the Centre for the Analysis of the Radical Right and a Fellow of the Higher Education Academy, Royal Society of Arts and the US Government's International Visiting Leadership Program. He is an alumnus of the John Adams Society and sits on the editorial board of Palgrave Communications.
Dr Amy Clarke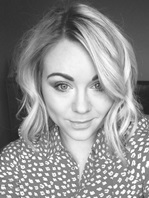 Amy Clarke is a Research Fellow in Hate Studies and has both taught and researched in the field of hate crime for the last eight years. Her research has focused on the 'hidden' racism, discrimination and targeted hostility experienced by new migrants, asylum seekers and refugees living in the UK. Amy's expertise gives her a wide yet in-depth understanding of the needs of hate crime victims and those who experience targeted hostility more broadly. She also has extensive experience developing different approaches to meaningful engagement with groups who are typically perceived to be 'hard to reach'.
Amy leads on and supports a variety of research projects in the Centre, co-ordinates the digital training modules, and delivers bespoke training to organisations looking to develop their knowledge of hate crime.
Amy is also a member of Leicestershire's Gypsy and Roma Traveller Independent Advisory Group.
Doctoral Research
Please see the videos below to learn more about recent doctoral research from within the field of Hate Studies undertaken at the University of Leicester: