The Founders' Circle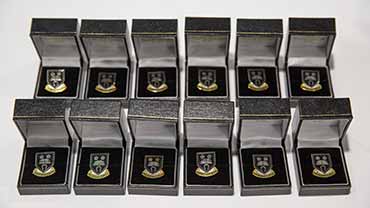 The Founders' Circle was established in 2017 to recognise and thank donors who make an annual gift of £1000 or more to the University. The name was chosen to honour the philanthropic spirit of the founding families who secured the first gifts to establish the University in 1918.
Founders' Circle members are at the heart of our philanthropic community. They are committed alumni, former and current staff members and friends of the University alike, all with the same vision – to support the Universities core priorities – Greatest Need, Student Support, Research Excellence and Infrastructure and Estates to ensure the University continues to be a pillar of education for the next century.
"Our society depends on vibrant, well-funded universities: they train the doctors, teachers, scientists, and engineers of tomorrow and their research helps us make a healthier, more prosperous and (hopefully) more tolerant society. That's why I'm happy to do my bit."
Members of the Founders' Circle receive:
An exclusive pin
Recognition in the online Donor Roll
Invitations to selected events throughout the year that we think will be of interest to you
An annual update on the impact of philanthropy by email or post
If you have any questions, please contact:
Claire Coffey
Supporter Engagement Officer
+44 (0)116 252 2491
claire.coffey@leicester.ac.uk