Equipment and facilities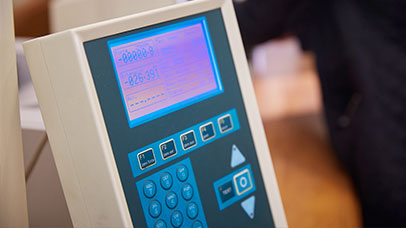 We have a number of services available that provide additional scientific resources to industry. Using the University's facilities ensures a high-quality service that many businesses can't resource in-house.
Leicester Analytical Services
We offer a range of analytical services, including:
Chemical and elemental analysis
Mechanical and physical properties analysis
Surface analysis and imaging
Mineral analysis
Archaeological analysis
Particle sizing
Powder analysis
Thermal analysis
To find out more visit our Leicester Analytical Services website.
Core Biotechnology Services
Providing access to a range of specialist services and equipment:
Advanced Light Microscopy
Flow cytometry and FACS
Histology
Image analysis resources
Scanning and Transmission Electron Microscopy
Bioanalytical support and training
Genomics
Protein expression and cloning
CL2 and CL3 Containment laboratories
X-Ray irradiation resources
To find out more visit our Core Biotechnology Services website or contact:
Ila Patel
Head of Technical Services
ip14@leicester.ac.uk
+44 (0)116 252 5277