Why the University of Leicester?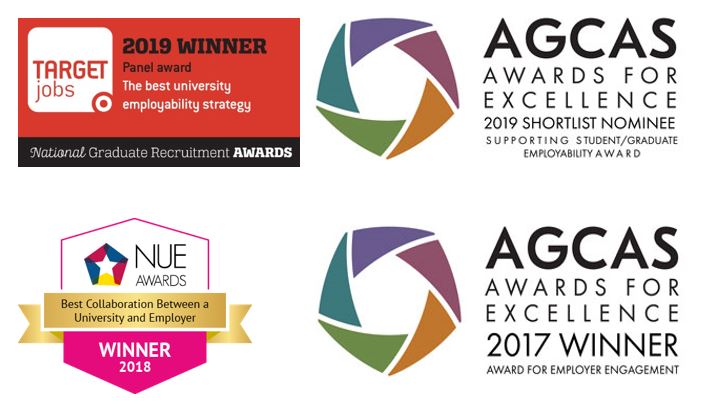 Top 25 best UK University in the Times Higher Education World University Rankings 2019
Top 25 UK University targeted by leading employers *The Graduate Market 2019
Top 10 UK University for producing CEOs* Emolument.com
94.4% of our graduates in employment or further study after six months *Latest DLHE
Won Best University Employability Strategy at the 2019 National Graduate Recruitment Awards
Awarded Best Collaboration between University and Employer* for our innovative partnership with FDM Group
AGCAS Employer Engagement Award winner 2017
1 – Student Community
At the University of Leicester we're fortunate to benefit from a vibrant mix of students from a diverse range of social and cultural backgrounds. As part of our actions to enhance social mobility, we ensure all of our activities and opportunities targeted at current students are inclusive and accessible for all.
We are proud to work with many employers who champion social mobility and are proud sponsors of 'The Best Social Mobility Strategy' at the National Graduate Recruitment Awards. We know that social mobility, and having a workforce that is diverse, and representative of your customers is vital to many organisations, and we are working with a number of leading employers and recruiters to build tailored solutions to support their recruitment aims.
2 – Talent Development Programme
Our flagship talent development programme, known as the Leicester Award, equips students with a strong set of employability skills and the commercial awareness they need to be successful through the assessment process and beyond. We are proud of the high quality of our students, and we believe their ability, enthusiasm and motivation makes them sought after candidates for graduate recruiters.
This approach means that our students and graduates are work-ready and capable of adapting to the workplace of the future, making them a fantastic investment for your business.
3 – No Prep No Entry
We want our students to make the most of the time they have with employers, which is why for each activity we run we ask them to complete some form of preparation which is checked by our team before entering an event or activity. Without this, they will not be able to take part.
We also believe this is important for reflecting on experiences afterwards, so students understand the skills and knowledge they've developed and how to explain this to potential employers, on applications and in interviews.