Industry themed panel events
Industry themed panel events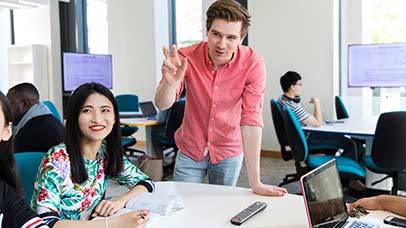 Inspire the next generation of professionals and provide top-tips for entry into the sector.
These panel-style events are a great opportunity for you to meet pro-active students who are keen to learn more about your particular industry.
The format of these evening events consists of four to six panellists comprising employers, alumni and professional bodies, each delivering a 10-15 minute presentation covering topics such as:
Types of roles that exist within the company and within the industry
Career success stories
Top tips for standing out within the marketplace and how to succeed in the selection process
The event concludes with a Q&A session and then informal networking.
Forthcoming events
Each event runs from 6.00pm to 8.00pm. Register your interest by emailing employer.services@le.ac.uk
* All events for Autumn 2020 will be virtual and delivered via Microsoft Teams, unless otherwise stated.