Partnerships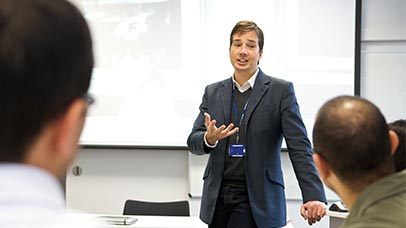 We collaborate with businesses and organisations from all sectors. Our business development team will work with you to match your needs to our academics' expertise and manage the contracts and IP, as well as advising on funding opportunities.
We have been involved in a number of Knowledge Transfer Partnerships (KTPs), a government scheme that provides grants to work with universities.
Our previous projects include:
Funded support
We offer a comprehensive package of support to businesses, particularly Small-Medium Enterprises in our region – and beyond. Our support includes Government schemes such as Knowledge Transfer Partnerships and our own programmes based on the University's expertise.
We support companies by applying our research to their business needs. For many projects with local SMEs we are able to provide funding – often up to 100% of the cost of the services we provide.
We run a number of projects designed to support the varied needs of local businesses. Please contact us to find out what we can offer your business.
Support often includes:
Academic expertise - up to 24 days per project of consultancy or collaborative research
Graduate internships
Student projects
Support can last up to three years