Leicester Life Sciences Accelerator
The Leicester Life Science Accelerator (LLSA) is a £1.4 million ERDF (European Regional Development Fund) programme at the University of Leicester led by Professor Toru Suzuki, LLSA Academic Director. Based at the Leicester Innovation Hub, the LLSA links businesses within Leicester & Leicestershire in the life sciences and healthcare sector to academics and clinicians to enable, support and accelerate innovation by enabling free: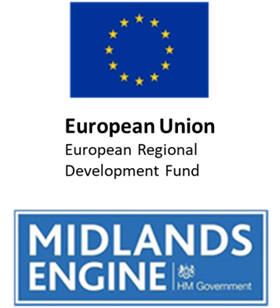 Access to expert knowledge through world-leading academics and clinicians
Collaboration opportunities to support product development
Navigation through funding, intellectual property (IP) and regulation, testing or validation
Support is facilitated through the development of collaborative innovation projects to accelerate development and creating a clear route to market & funding for new products and services delivered by a team of innovation professionals. In addition, the LLSA benefits from the broad range of the University of Leicester's exceptional academic expertise, support from other network organisations and the LIPRG (Leicester Innovation Product Review Group for Translational Research).
To gain access to this free support and to find out more about how the LLSA can support you, please contact James Finney, Head of the LLSA (james.finney@leicester.ac.uk).