Knowledge Transfer Partnerships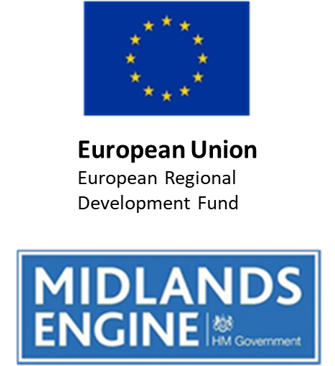 Up to 67% funding available, dependent on company size.
Unlocking the power of innovation
Give your business a kick start with expertise in innovation, business advice and development.
Knowledge Transfer Partnerships (KTPs) will provide the links to the expertise you need to grow your business and gain a competitive edge.
Connecting you to innovation
KTP is a world-leading programme that helps businesses succeed by connecting them to the UK's rich academic resources. It's a partnership between the business seeking expertise, a university and a recently qualified graduate – known as a Knowledge Transfer Associate.
Transforming your business
To succeed, your project needs to be strategic and have the potential to transform your business. Your academic partner, the University, will provide the expertise and knowledge required to deliver the project. If your application is successful, an Associate will work to help bring your plans to life. The Associate will work on your site to embed the expertise of the academic team and bring their own skills to deliver a project which could mean anything from introducing new products to changing the company's direction.
Funding your project
Your project can last between 12 months and 3 years. If you're a small or medium-sized business, funding will cover two-thirds of the project cost, leaving an average of around £22,000 a year for your company to pay. If you're part of a larger company, funding will cover around half of the project cost, leaving an average of around £33,000 a year to pay. That's great value, especially as evidence show that businesses that invest in R&D grow twice as fast and have higher exports compared to non-innovators.
What our partners say
Since the beginning of the Knowledge Transfer Partnership, our relationship with the University of Leicester has gone from strength to strength and we continue to take advantage of the specialist knowledge, R&D and operational practices to inform the work we are doing.
We have found the KTP programme to be one of the most effective ways of working with universities. It provides us with a high calibre individual and also a strong support network from the University. The University of Leicester's research had provided us with a good foundation and methodology for scheduling our processes.
Our collaboration with the University was very productive and not only for this project - it gave us a clear picture of how the museum sector thinks about online education, which feeds into all we do.
Your journey starts here
If you want to grow your business through collaboration and innovation, KTP is the programme that has the power you need to get ahead of the competition. To find out more about how KTP can ignite innovation in your business, contact:
Knowledge Transfer Partnership Team
Leicester Innovation Hub
+44 (0)116 252 2017
leicinnovation@leicester.ac.uk
Further information
For further information about the KTP scheme, download the KTP Business Brochure (PDF, 1,901KB).