Financial Economics and Econometrics BSc
Financial Economics and Econometrics BSc,
3-4 years
Course information
Typical offer

Clearing grades - BBB
(B in Maths)
Call 0116 373 6000 now for more details
UK/EU fee £9,250
UCAS code L142
International fee £17,450
Institute code L34
Taught by School of Business
The world of financial markets is complex but fascinating. It becomes even more so when you know how to apply specialist knowledge in mathematics and statistics to dive deeper.
Course description
Course description
Due to the ongoing impact of the global pandemic we have had to evaluate all of our courses to ensure that we adhere to Government guidelines to protect the health and wellbeing of our staff and students. This means that as we work through these changes the modules, delivery methods and assessments shown, including those shown for future years, are subject to change.
Be among the first to study at our new £16 million Brookfield campus, with state-of-the-art learning and facilities exclusive to Leicester School of Business students. Our Financial Economics and Econometrics BSc explores the fascinating world of pricing, interest rates and shares, and how rational (or even irrational!) decisions affect them.
We will prepare you for specialist quantitatively orientated careers in financial economics, research and forecasting, as well as those in the areas of business and investment management and finance.
You will explore the global role of financial systems in modern economics and learn to analyse the impact of economic events on financial markets. You will become a proficient user of financial software and complex data sources which will enable you to better understand the impact and reach of economic decisions.
You can choose to study the syllabus for the CFA Institute Investment Foundations Certificate, helping prepare you to take the examination for the CFA Institute Investment Foundations Certificate directly with the CFA.
An optional year studying abroad or undertaking an industry placement will enhance your skills and build your professional network. Your time with us will also equip you with the research techniques that are vital to postgraduate study.
The close relationship between research and teaching is one of the great advantages of studying with us, and we welcome talented students from countries all over the world. Our staff are active researchers of international renown, and have acted as advisers and consultants to many international and national organisations, including the European Central Bank, the United Nations, the International Monetary Fund, the Central Bank of Poland, the Central Bank of Greece and a number of UK Government departments.
Entry requirements
Entry requirements
A/AS-levels: ABB including Maths at Grade B or above. Two AS-levels considered in place of one A-level. General Studies or Critical Thinking not included. Own language may be considered.
EPQ with A-levels: BBB + EPQ at grade B. A-level subjects to include Maths at grade B.
GCSE: English Language grade C (4)
Access to HE Diploma: Pass relevant diploma with 45 credits at Level 3, including 30 at Distinction and credits equivalent to A-level grade B in Maths.
International Baccalaureate: Pass Full Diploma with 30 points, including a minimum 5 in HL Maths.
BTEC Extended National Diploma: DDD in Business diploma with strong GCSE background and A-level Mathematics at grade B.
Other national and international qualifications considered.
Second Year Entry is not possible on this course.
Selection Process
When considering your application, we will look for evidence that you will be able to fulfil the objectives of the course and achieve the standards required. We will take into account a range of factors including previous exam results.
Applicants are not normally interviewed. If you receive an offer you will be invited to visit the School of Business.
English Language Requirements
IELTS 6.5 or equivalent. If your first language is not English, you may need to provide evidence of your English language ability. If you do not yet meet our requirements, our English Language Teaching Unit (ELTU) offers a range of courses to help you to improve your English to the necessary standard.
International Qualifications
Find your country in this list to check equivalent qualifications, scholarships and additional requirements.
Countries List
Fees and funding
Fees and funding
UK and EU Students
Starting in 2020
£9,250 in your first year. Tuition fees are subject to government regulations and may change in future years
Year Abroad: your fee will be £1,250 for that year
Year in Industry: your fee will be 15% of the full-time tuition fee that applies in that year
Find out more about scholarships and funding.
International Students
Starting in 2020
£17,450 per year
Year Abroad: £4,326.50, which is 25% of the full-time tuition fee
Year in Industry: £2,617.50, which is 15% of the full-time tuition fee
University of Leicester School of Business Undergraduate Scholarship Scheme
Scholarships of up to £2,000 are available to students from India and certain Asian, African and Middle East countries.
Find out more about scholarships and funding.
Accreditation
Accreditation
This course holds exemption accreditations with CIMA on eight of our modules. CIMA is the professional body of management accountants.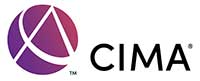 Careers and employability
Careers and employability
Whether you want to reach the top in an organisation, start your own business or make a difference in the voluntary sector, there are specially designed programmes and activities at Leicester that will support you in gaining the right skills, experiences and exposures you need. Employability is embedded in our courses with all offering a year in industry opportunity. In addition, the School of Business has a dedicated Careers Team who work to make sure you get support to achieve your aspirations.
We work with the Leicester Innovation Hub in launching great ideas and providing dedicated incubation and innovation space, making it easier for both students and companies to utilise innovation support, expertise and facilities. We also have a student entrepreneurship academic lead who provides links with our students and the Innovation Hub. Support is available through the innovation hub not only whilst you study with us but also after you graduate.
Graduate destinations
Our economics graduates have gone onto work for employers such as:
Santander
PWC
Virgin Media
Deutsche Bank
JP Morgan
KPMG
Deloitte
James graduated with a degree in Economics. After working for an events company and in the delivery team for the London 2012 Olympic Games, James is now a Senior Consultant at Deloitte.
Career Development Service
Get career-ready at Leicester with guidance from our award-winning Career Development Service. We're here to give you a lifetime offer of support, even after graduation. Our team of specialist careers advisers and mentors will help you every step of the way. From supporting you with CVs and interviews, to volunteering opportunities and placements, we're here to help you reach your professional goals.
Related courses
Why Leicester
Job prospects are excellent: 95% of our economics students are employed (or studying for a Masters degree) six months after graduating. (Which ? University, 2018)
A number of our Economics programmes hold accreditations and partnerships with professional bodies, providing you with opportunities to give your career a head-start.
Our economics courses are accredited by CIMA, giving you exemption from exams that will give your career a head-start. We are also a CFA University Affiliation Program Partner and our Economics and Accounting degree offers exemption accreditation with ACCA and ICAEW.
The ULSB Trading Room has 15 dual-screen Bloomberg terminals letting you see how traders work using real-time stock quotes 24/7 and providing access to industry-leading data, research, news and analytics.
Teaching and learning
During your first year you will typically have 9-10 hours a week of timetabled sessions – around 6 hours of lectures and 3-4 hours of seminars or small group work. Lectures will provide you with the framework and foundational knowledge for each subject, whilst seminars, held in smaller groups, provide you with the opportunity to discuss key ideas with your tutor and peers. A variety of teaching methods are used with the aim of creating a stimulating environment in which you are encouraged to develop your learning skills and to actively engage and participate in your learning process.
Assessment methods varied to allow you to develop a range of academic and transferable skills throughout your programme and these include examinations, individual and group based assignments, mid-term problem-solving tests and presentations.
Independent learning
When not attending lectures, seminars or other timetabled sessions you will be expected to continue learning independently through self-study. Typically, this will involve reading journal articles and books, working on individual and group projects, undertaking research in the library, preparing coursework assignments and presentations, and preparing for exams. To help with your independent learning, you can access the Library and our social study spaces in halls of residence.
Your contact hours will depend on the option modules you select. You can see details of the contact hours on individual module pages.
Academic support
Our Student Learning Development Team provides help in the following areas:
study and exam skills
academic writing
presentations
dissertations
numerical data skills
referencing sources
Our AccessAbility Centre offers support and practical help for students with dyslexia or other specific learning difficulties, including physical, mental health or mobility difficulties, deafness, or visual impairment.
Teaching staff
You will be taught by an experienced teaching team whose expertise and knowledge are closely matched to the content of the modules on the course. PhD research students who have undertaken teacher training may also contribute to the teaching of seminars under the supervision of the module leader. Our teaching is informed by the research we do. You can learn more about our staff by visiting our staff profiles.
Apply now
Course
Qualification
Duration
UCAS Code
Availability

Course

Financial Economics and Econometrics

Qualification

BSc

Duration

3 years full-time

UCAS Code

L142

Availability

Apply Now

Course

Financial Economics and Econometrics with Year Abroad

Qualification

BSc

Duration

4 years full-time

UCAS Code

L142

Availability

Apply Now

Course

Financial Economics and Econometrics with Year in Industry

Qualification

BSc

Duration

4 years full-time

UCAS Code

L142

Availability

Apply Now