HeadStart to Research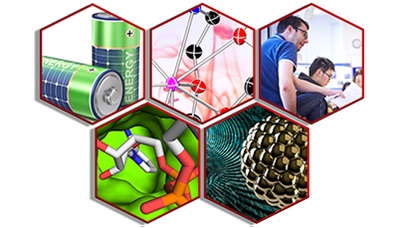 Do you want to know what it's like to do research in the School of Chemistry at Leicester?

HeadStart to Research is a virtual event run by the ChemSoc students of the School of Chemistry at Leicester.

Tune in to discover our cutting-edge research and meet future applicants, current students and our academic staff!
The event will feature presentations from researchers belonging to our core research themes: Materials and Interfaces, Chemical Biology, Sustainable Synthesis and Catalysis, Spectroscopy and Atmospheric Chemistry, and Learning Enhancement and Pedagogy.

The talks will provide an insight into the scientific research carried out in the School of Chemistry here at Leicester, with a particular focus on the fundamental contribution of undergraduate students to many of our ground-breaking scientific discoveries.

This event will highlight the various research opportunities offered at Leicester during Chemistry degrees (BSc and MChem), and you will also discover more about the Leicester ChemSoc and start becoming an important part of our community.

Date: 16 August 2021
Time: 10.30am - 3.30pm
Platform: Zoom (register for event)
Programme
10.30am-10.50am Welcome
10.50am-11.20am Spectroscopy and Atmospheric Chemistry
11.20am-11.50am Materials and Interfaces


11.50am-12.50pm Break


12.50pm-1.00pm Welcome back
1.00pm-1.30pm Sustainable Synthesis and Catalysis
1.30pm-2.00pm Chemical Biology
2.30pm-3.00pm Leicester Chemical Learning Enhancement and Pedagogy
3.00pm-3.10pm Closing remarks
For more information, contact Dr Fabrizio Ortu (fabrizio.ortu@leicester.ac.uk) or Leicester ChemSoc (su-chemistry@leicester.ac.uk).