John Patrick Kenrick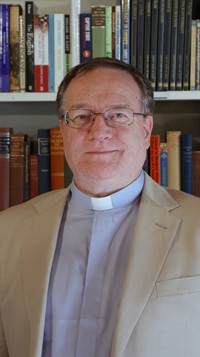 Hi! I'm the Catholic chaplain and I'm a Dominican friar – if you know what that is. There were friars here in Leicester as long ago as the 13th century but I'm new to Leicester, although I was born not far from here. My first degree was in Russian and I have had a life-long interest in Russia. I was fortunate to be able to live and work there for a few years. My interests extend to theology and ethics and I have a particular interest in political ethics.
I really enjoy watching foreign language films, discovering the history of this great city and discussing faith issues. I really enjoy meeting people and discovering their interests and it is always enriching to meet people from other cultures. It is always fun to meet students whose interest intersectwith mine but I find virtually every field of the arts and sciences of interest.
I'm always ready to lend an ear if you have a problem and to offer spiritual advice and pastoral counselling if you want it. So do get in touch if I can be of help.