National Trusts and Foundations Forum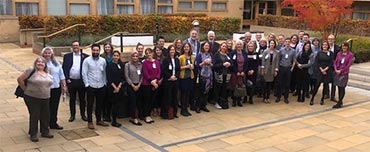 Northern UK HEIs Trusts and Foundations Forum, University of Leicester, 8th November 2018
The University of Leicester Trusts and Foundations team recently hosted representatives from a number of charitable Trusts and 27 UK universities to discuss best practice and emerging trends in the world of trust and foundation fundraising. The Northern UK HEIs Trusts and Foundations Forum heard presentations from the Association of Charitable Foundations, the Paul Hamlyn Foundation, the Reinhardt Trust and the UPP Foundation, as it focused on three main themes: impact, strategy and storytelling.
Sponsored by global fundraising development agency, Chapel &York International, the event was opened by the University's Registrar and Chief Operating Officer, Dave Hall, who described how the University of Leicester was founded by a philanthropic gift and the support of the Leicester community who wanted to leave a lasting memorial to those who lost their lives during World War I.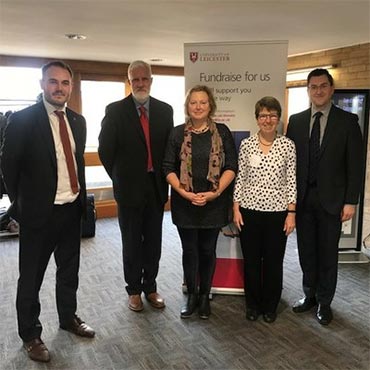 Other speakers included: Professor Melanie Davies, Co-Director of the Leicester Diabetes Centre; Dr Natalie Darko, The Centre for BME Health; Karolin Kroese, Health Matters, University of Leicester; Nic Katona, Director of Philanthropy at the University of Leicester; Steve Jones, Prospect Research Manager, University of Leicester; Paul Tyack, Associate Director and Head of Institutional Philanthropy at University of York; Fiona Watson, Philanthropy Manager at University of Newcastle; Myra Perkins, Trusts & Foundations Development Manager at University of Loughborough; Nancy Bikson, Managing Director at Chapel & York International and Rachael Bull, Editor-in-Chief at Write the Talk.
Reaction to the Forum has been positive and we would be delighted to share the presentations from the conference. Please contact:
chris.shaw@leicester.ac.uk
0116 252 2470
or
seamus.grant@leicester.ac.uk
0116 223 1346.