Midwifery
14 July 2020
Midlands Maternity and Midwifery Festival Student Midwife Education Award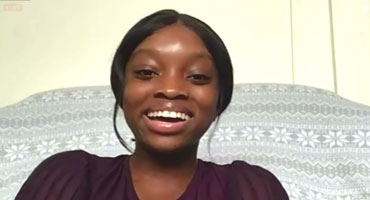 Exciting news! Maeva Kamtcheu was nominated and won the Student Midwife Education Award at the Midlands Maternity and Midwifery Festival held on 14 July 2020. The award was presented by the conference chair at the Midlands Festival in front of their online audience. Further details on Twitter.
More information here
---
6 July 2020
Myles Textbook for Midwives - 17th edition, co-edited by Professor Jayne Marshall and Maureen Raynor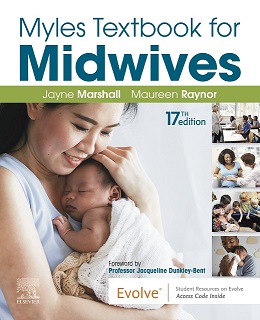 Written by midwives for midwives, Myles Textbook for Midwives has been the seminal textbook of midwifery for over 60 years. It offers comprehensive coverage of topics fundamental to 21st midwifery practice. Co-edited for the second time, by internationally renowned midwife educationalists, Professor Jayne E Marshall (University of Leicester ) and Maureen D Raynor (De Montfort University) from the United Kingdom with a team of contributors from across the midwifery community it retains its clear, accessible writing style. Most chapters provide useful case studies, websites of key organisations and charities for individuals to access further information. Reflective questions at the end of each chapter as well as annotated further reading aid reflective learning and stimulate discussions relating to continuing professional development.
More information here
---
26 May 2020
New midwifery course makes its mark
Great news for our School of Allied Health Professions newly-formed 4-year undergraduate Midwifery with Leadership course. Two second year student midwives belonging to the first cohort of students, received Student Voice Awards.
Congratulations to Michelle Sutton who was awarded Course Representative of the Year and to Maeva Kamtcheu who received the Outstanding Contribution award. All categories are very competitive and the awards are a real testament to the determined efforts of the winning students and the dedicated of their lecturers and tutors.
The Student Voice Awards celebrate and recognise individuals who have enhanced student experience, education and equality at the University. Originally there was to be an event held with drinks reception, speakers, food and entertainment, as well as the awards themselves. In the light of recent global events this year's ceremony was held online via the Students' Union Facebook channel.
Find a full list of the winners.
---
19 February 2020
Centenary Award Midwives
Six of our students received a Centenary Scholarship on the 19 February 2020.
In the photo, left-right: Jess Wood, Asheka Yasmin, Chanelle Murray, Keelie Christie, Nihal Said and Nicola Carlin (not pictured).
---
16 October 2019
University support for new mothers recognised by Unicef