Contact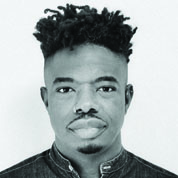 Founder & Co-Chair: Omeni
Email: africaresearch@leicester.ac.uk
Omeni is a Lecturer in African Politics at the University of Leicester. Omeni joined the School of History, Politics and International Relations (HyPIR) at University of Leicester from King's College London where he taught at the Department of War Studies. He previously worked with the International Institute for Strategic Studies (IISS) and was co-chair of the Africa Research Group at King's College London (affiliated to their world-leading War Studies department).
In 2019, Omeni won the prestigious "Rising Star" excellence award at King's College London.
Omeni earned his PhD in 2015 at King's College London's Defence Studies Department, based at the Joint Services Command and Staff College, Defence Academy of the UK. He has published extensively, with two books on the Nigerian military and Boko Haram's insurgency.
In the UK, Omeni has spoken about his research and findings at Parliament and the Cabinet Office. Within the media space, Omeni has been interviewed for Nigerian security and military documentaries by the BBC, Channel 4 and the New York Times. Omeni has worked with the British and Nigerian Army and was invited to speak at the Italian Naval Staff College (ISMM), Venice.
Omeni has a multi-disciplinary background, with degrees in Electronics Engineering (BEng, King's College London) and Business Administration (MBA, University of Aberdeen) as well as a Certificate in Finance from the Swiss Finance Academy. Before coming to the UK, Omeni studied a year of metallurgical and materials engineering at Obafemi Awolowo University, Ile-Ife, Nigeria.
Current research interests include International Relations Theory, Tools of Statecraft, African Politics, Military Culture, the Changing Character of War, and Contemporary Military Operations to Counter Insurgency and Terrorism.
Omeni is the founder of the Africa Research Group at University of Leicester, and currently co-chairs the group.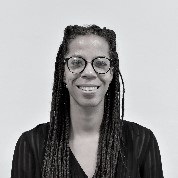 Co-Chair: Dr Natalie Darko
Email: africaresearch@leicester.ac.uk
Dr Natalie Darko is an experienced academic and researcher and has been working in higher education for over 15 years. She is the Academic Lead and Research Fellow at the Centre of Black and Minority Ethnic (BME) Health, University of Leicester. The Centre specialises in delivering and supporting research that addresses ethnic health inequalities nationally and internationally. It also provides national leadership in equality, diversity and inclusion of underrepresented groups for NIHR Applied Health Research and Care (AHRC) centres, led by Dr Darko. Dr Darko is also the Assistant-Theme lead for a stream of cross-cutting work that addresses ethnic health and health inequalities funded by NIHR.
Natalie has led national and international research exploring health, ethnicity, race and inequality. She has completed research projects for the Antigua and Barbuda Ministry of Sport, the International Olympic Committee, Sport England, NIHR Applied Health Research and Care (AHRC) East Midlands, the Sport and Recreation Alliance, Bangladesh Youth & Cultural Shomiti Centre, the Ministerial Department for Environment, Food & Rural Affairs, Leicester City Council, Leicester City Commissioning Group, Greater Manchester Centre for Voluntary Organisation (GMCVO) and the Big Lottery.
Her current role focuses on leading research income generation, research development, delivery, co-production and implementation. She specialises in research that addresses equality, diversity and inclusion of Black and Minority Ethnic (BME) groups and diaspora in the UK. Natalie currently works across a broad portfolio of research within social sciences and health of which her current projects focus on;
social isolation and social care provision for African, African-Caribbean and South Asian older people,
anti-racism activism amongst Black African and African-Caribbean British men,
culturally –tailored health interventions for BME groups,
African-Caribbean diaspora, Windrush irregularities and citizenship
intersectionality and health amongst Black- African and African-Caribbean British women,

research equality and inclusivity practices,

new migrant health and well-being.
Her research priorities are to 'open up' political agendas and policy by allowing the 'voices' of underrepresented and minority populations, to be heard within the context of wider research.