Ian Johnson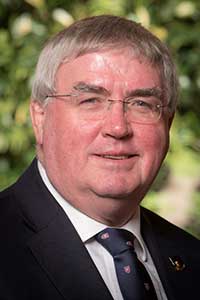 Ian joined Council in August 2011. Ian is a Leicester graduate, having read Geography in the mid 1970s. Two years as Treasurer of the Stamford Hall JCR awakened a previously unknown enthusiasm for accounting and Ian qualified as a Chartered Accountant with Price Waterhouse in 1981.
Ian joined Grant Thornton in 1988, becoming a partner in 1989, and is a taxation specialist predominantly focused on wealthy individuals, partnerships, trusts and estates. In addition to his client service role Ian has headed up the firm's national financial planning and private client practices.
Ian has warm memories of his time at the University and a chance response to a dinner invitation with the Vice Chancellor has led to an increasing involvement in University activities, culminating in his appointment to Council. Ian currently serves as the University Treasurer and Chair of the Finance and Infrastructure Committee and as a member of the Nominations Committee.