Future Students Office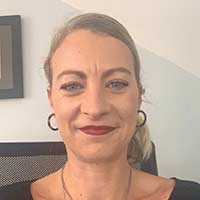 The Future Students Office consists of the UK Student Recruitment and Outreach Team, the Global Recruitment (International) Team, the Global Operations Team and the Admissions Team.
Key Citizens
Danielle Fitzgerald - Head of FSO
UK Student Recruitment and Outreach
We work with students of all ages and backgrounds, parents, teachers and advisers to encourage participation in higher education and to recruit and convert undergraduate students to the University. Our work covers students from primary school age through to mature learners. We organise university experience days and summer schools, attend UCAS exhibitions, deliver higher education information talks and attend events held in schools and colleges, and arrange an extensive annual programme of Subject Taster Days and Teacher Conferences.
Key Citizens
Elliot Newstead – Head of UK Student Recruitment and Outreach
Dan Flatt – UK Student Recruitment Manager
Oliver Rossetti – Outreach Manager
Nick Cave – Academic Liaison Manager
Contact
Global Recruitment (International)
We are responsible for the University's overall international strategy, including recruitment, and links with universities and other organisations.
Key Citizens
Kate Walewska - Deputy Director, Global Recruitment
Vicky Chadderton – Associate Director (International Recruitment)
Contact
Global Operations Team
The Global Operations Team supports the work of all of the Teams within FSO and is responsible for the operational management of, our Global Agent network (including commission processing); FSO Finance; Fee setting; Recruitment Scholarships; Global Partnership Operations; and the Student Ambassador Scheme.
Key Citizens
Felicity Lawrence – Global Business Operations Manager
Contact
Admissions
We manage all admissions to campus-based courses at Leicester. This includes processing undergraduate and postgraduate applications, handling admissions enquiries and making offers.
The Admissions Office is also responsible for managing and maintaining the University's central admissions systems, policies and procedures.
Useful policy document
Key Citizens
Phil Dalby - Head of Admissions
Kathy Thompson - Deputy Head of Admissions
Clair Simmonds - Deputy Head of Admissions
Contact
Undergraduate Admissions
Postgraduate Admissions