Development and Alumni Relations Office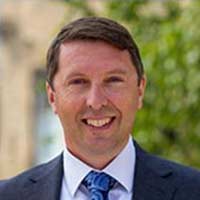 DARO consists of the Alumni Engagement Team and the Giving Team.
Key Citizens
Jonathan Angell - Head of Operations
Alumni Engagement
We are responsible for building strong links with graduates, friends and supporters of the University of Leicester. Alumni are able to keep up-to-date through our annual magazine and regular e-newsletters, and via our alumni social media channels. Our programme of events and volunteering opportunities is a popular way for graduates to stay connected.
Key Citizens
Rachel Selfridge - Head of Engagement
Contact
Giving
At the University of Leicester, philanthropy has driven impact for nearly 100 years. We are one of only two universities in the world to be founded as a living memorial to those who served and lost their lives in the First World War. Without philanthropy we would not be here and thus we are uniquely aware of the impact philanthropy has on our students, infrastructure, research excellence, community and society.
We are responsible for working with our donors and supporters, encouraging and stewarding philanthropic gifts of all sizes for the benefit of the University.
Key Citizens
Andrea Carver - Senior Development Manager
Myra Perkins - Head of Trusts and Foundations
Contact