Centre for International Training and Education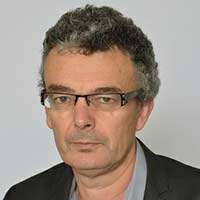 CITE consists of the English Language Teaching Unit, the International Professional Development Unit, the Sanctuary Seekers' Unit and the Study Abroad Unit.
Key Citizens
Philip Horspool - Director of Centre
James Lambert - Assistant Director
Jock McPherson - Assistant Director
English Language Teaching Unit
We offer a wide range of English Language and Study Skills courses to students who are studying, or who want to study, at Leicester. These include pre-sessional, in-sessional, summer schools and credit bearing modules. In addition we offer several teacher training programmes.
Contact
International Professional Development Unit
We specialise in the development and delivery of professional development (PD) courses and consultancy for international clients.
Contact
Sanctuary Seekers' Unit
As a University of Sanctuary, we provide a range of opportunities by which staff and students across campus (and beyond) can contribute to ensuring that we are a genuinely welcoming place for people seeking sanctuary in the UK.
Key Citizens
Phil Horspool - Chair of Sanctuary Steering Group
Contact
Study Abroad Unit
We support students coming to Leicester on an exchange or Study Abroad programme from one of our international partner universities (including Erasmus+). We also manage outgoing exchanges and summer school placements for Leicester students.
Key Citizens
Clare Banfa - Associate Director
Contact