Percy Gee Building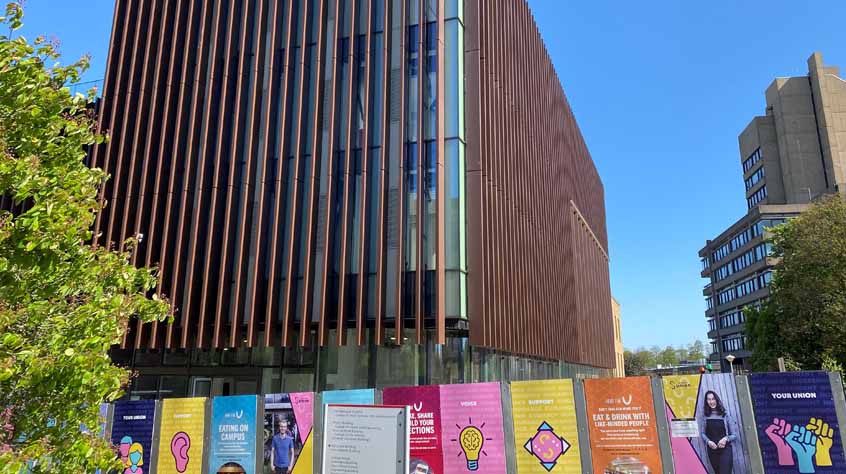 At the University of Leicester we are committed to offering an enhanced student experience. Opening in 2021, the redeveloped Percy Gee Building is located at the heart of our campus and will be the hub of student activity.
The Percy Gee Building will continue to be the home of the Students' Union and will be a great place to meet, work and relax. A new spacious food court will offer a diverse, high quality choice in food and drink.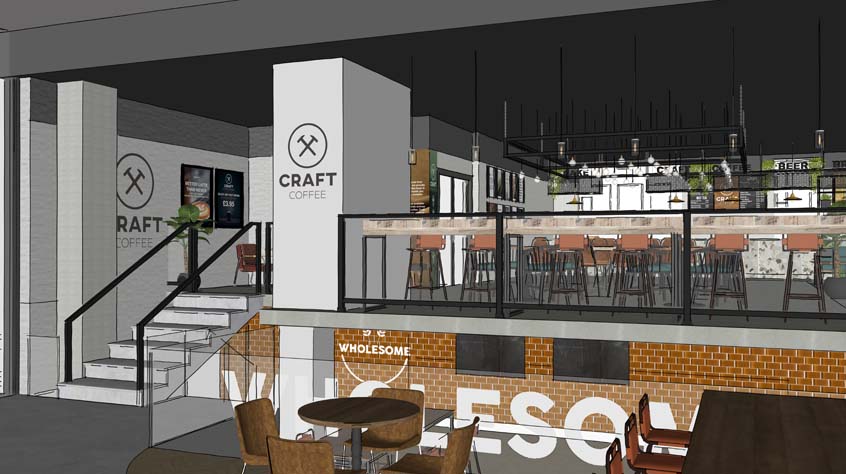 We've created flexible, multi-use areas all in one space that you can take advantage of throughout your time at Leicester. In addition, the four-story expansion will feature a new dedicated Informatics lab, a high-tech Media Centre and a performance studio: state-of-the-art facilities to meet the needs of our students.
Originally designed by T Shirley Worthington to be the central social facility for the University, we are proud that over 60 years later the Percy Gee Building will remain at the centre of our community.