Disclosure and support process for cases of sexual misconduct
Where students provide consent and contact details
Step 1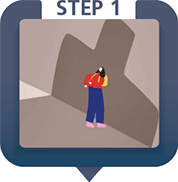 Disclosure
Students can disclose sexual misconduct, harassment or violence to the University through:
The University may receive information from the Police and other external agencies.
Step 2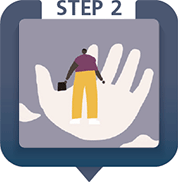 Assessment
After a disclosure has been made, we contact the disclosing student within two working days to arrange a one-to-one supportive conversation.
We talk to the disclosing student to gather information and discuss the disclosure.
We undertake a needs assessment with the disclosing student to determine support options, including referrals to internal and external support agencies, such as:

External

Specialist support (i.e. sexual assault referral centre)
Counselling services
Health services

Internal

Counselling services
Welfare advisers
Residential support services
Academic support

We discuss options for reporting the disclosure to the Police or to the University as a disciplinary matter.
If the student reports as a University disciplinary matter, the disciplinary process begins.
Step 3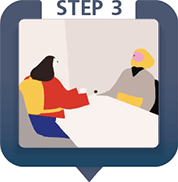 Continuous Support
We continue to support the disclosing student, re-evaluating requirements until the student's needs are met.