Athena Swan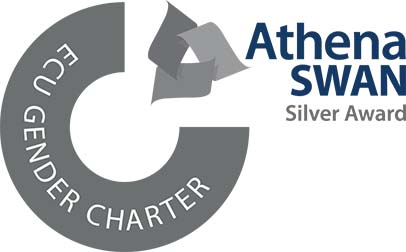 Athena Swan is a charter scheme, which recognises a higher education institute's commitment to the advancement of gender equality. The Charter was originally launched as an initiative in STEM based subjects to address low numbers of women. In May 2015, the scope of the Athena Swan Charter was expanded to cover gender equality in arts, humanities, social sciences, business and law.
There are 10 key principles which underpin the Charter. For further information on these, please visit the national Athena Swan website.
Athena Swan at the University of Leicester
The University first gained its institutional Athena Swan Bronze Award in September 2008, and it was renewed in 2011 and 2014. An institutional Silver Award was obtained in 2018. The achievement of an institutional Athena Swan Silver Award recognises a significant record of activity in addressing gender equality challenges and implementing actions across the institution. It demonstrates impact and continued work in advancing gender equality.
We want to remove all barriers to both men and women that exist as a consequence of their gender. Through the Athena Swan process, we create and solidify good practice, which benefits both women and men within the University. Find out more about our Athena Swan working groups.
Departmental awards
The University holds 8 departmental awards: 2 Silver and 6 Bronze
At the Departmental level the University holds the following awards:
Leicester Law School Bronze Award 2020
College of Life Sciences Silver Award 2020*
School of Archaeology and Ancient History Bronze Award 2019
School of Museum Studies Bronze Award 2019
Physics and Astronomy Bronze Award 2018
Informatics Bronze Award 2018
Mathematics Bronze Award 2018
Chemistry Silver Award 2017 (extended for submission in 2021)
*This College level award replaced the following:
Molecular and Cell Biology Silver Award 2018
Neuroscience, Psychology and Behaviour Bronze Award 2018
Health Sciences Silver Award 2017
Genetics & Genome Biology Bronze Award 2016
Leicester Cancer Research Centre Silver Award 2016
Cardiovascular Sciences Silver Award 2015
Infection, Immunity and Inflammation Silver Award 2015
The importance of gender equality
Utilising the talent of only half the population means that we will miss out on key ideas and research, which would not only benefit the University, but the wider society. Athena Swan helps to identify 'leak points', for example, where women are lost on the academic career path. Through identifying and rectifying these leak points, more women would enter and progress along the academic career path, making vital contributions to STEM research, which may otherwise not have happened.