Race Equality Charter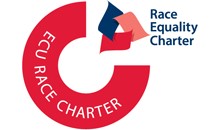 The University of Leicester is committed to addressing racial inequalities and creating an inclusive culture and environment where individuals of all ethnicities and races are able to thrive. To help facilitate this progress, the University has signed up to the Race Equality Charter.
The Race Equality Charter is a national charter mark aimed at improving the representation, progression and success of minority ethnic staff and students within higher education. The framework enables institutions to identify and reflect on institutional barriers and we will utilise the framework to guide and drive our work around race equality.
As a University, we recognise that there are significant issues concerning race within the Higher Education sector. We view the charter as an opportunity for us to raise the profile of race equality and encourage conversations about what race equality looks like in practice.
To find out more about the work we are doing to advance race equality, including our commitments, objectives and activities visit our EDI webpages.