Widening Participation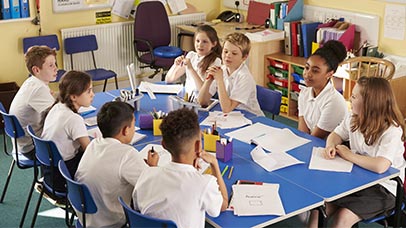 We are a selective university with an embedded commitment to widening participation, diversity and equality. Our Access and Participation Plan (PDF) with the Office for Students details our ambition and strategy to widen participation for the 2019-20 academic year.
Every year, we welcome thousands of children, young people, mature learners, parents, carers and teachers onto campus for activities designed to promote higher education and its potential benefits. We proactively visit local schools, colleges and communities in areas of disadvantage to help teachers raise aspirations of young children and prepare older learners for applying to universities in the near future.
REACH Partnership
We are a member of the REACH Partnership for Leicester and Leicestershire. The partnership:
supports the progression of under-represented groups into higher education
encourages the achievement and attainment of learners throughout Leicester and Leicestershire
encompasses all universities, schools and colleges in the city and county, as well as other key education stakeholders
East Midlands Widening Participation Research and Evaluation Partnership
The University of Leicester and five other universities in the region founded EMWPREP to continue the work of Aimhigher by helping to target, monitor and evaluate widening participation activities.
Belonging to this partnership allows us to work with academic departments and state schools to maximise the effectiveness of their widening participation work by ensuring that those who attend outreach activities are those who will benefit from them the most.