Stonewall Diversity Champion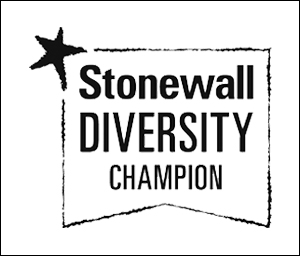 We are proud to have been a Stonewall Diversity Champion since 2013 and participate in the Stonewall Workplace Equality Index annually. We have committed to achieve Top 100 employers status by 2020 and are working closely with our staff and community to drive cultural change in order to achieve a culture of equality.
We want our LGBT+ staff and students to work and study in an environment free from prejudice and bias where they feel valued and respected regardless of their identity. Whilst we recognise that being a Stonewall Diversity Champion is important in providing a framework for us to develop our work in this areas, we want to understand the issues which are unique to Leicester and how we can work to drive real positive change. We have formed a partnership with the Leicester LGBT Centre through which we will be delivering a range of initiatives including training.