Discovery-enabling environment
Discovery-enabling environment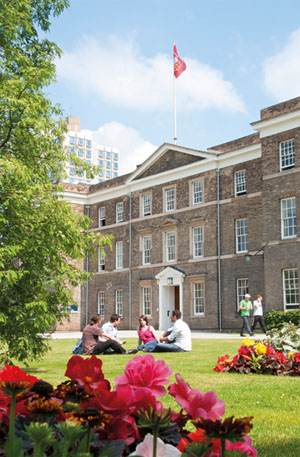 We will develop environmentally sensitive, digitally-enabled and world-class campus facilities that will be envied and emulated on a national and international scale.
We will adopt a 'digital by default' approach, investing in and sustaining a digital infrastructure that enables our research, enterprise and learning to flourish. We will transform our processes to create an efficient, personalised environment for our students.
We will grow in a sustainable, intelligent and balanced way, helping all disciplines to develop an academic portfolio that best expresses their strengths and opportunities.
We will make every effort – and use every available means – to share the outcomes of our interdisciplinary research, enterprise and learning with the broader public.
We will implement modern business practices, with integrated processes and systems that are monitored and measured for their effectiveness in the delivery of our services and our mission.
We will provide a welcoming, high-quality campus that prioritises pedestrians over vehicles and focuses on the public realm.
We will reduce our carbon emissions and consumption of utilities through a continued focus on environmental sustainability.