Upskilling for the 21st century
Upskilling for the 21st century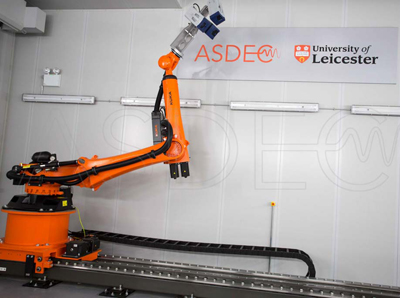 For some communities in Leicester, low academic performance is the norm. There is also a skills shortage in some sectors, mainly STEM (science, technology, engineering, and mathematics), that will prevent economic growth. 70% of local SMEs (small and medium-sized enterprises) are currently predicting growth but need skilled staff. Through our widening participation, LEAP and SME support schemes (e.g. ASDEC) we are already addressing these issues, but we want to do more. Working with local schools, charitable organisations and local companies will therefore be an integral part of our CSR function.
The University currently runs four MOOCs (massive online open courses) on forensics, Richard III, museums and calculus. Each of these runs for three to six weeks, on a rolling basis, allowing thousands of people across the world access to university-standard teaching. Some of our MOOC students use the course as a stepping stone to a full degree.
Languages at Leicester utilises the expertise of staff in our School of Modern Languages to provide free courses, at a variety of ability levels, in a wide range of European and Asian languages. These courses are available not only to staff and students but also to members of the local community.