Accounting and Finance MSc,
1-2 years, full- or part-time
Course information
UK/EU fee £10,445
International fee £20,825
Taught by School of Business
This is for you if... you want to study the principal methods of financial management and accounting and learn to analyse complex business situation.
Course description
Course description
Due to the ongoing impact of the global pandemic we have had to evaluate all of our courses to ensure that we adhere to Government guidelines to protect the health and wellbeing of our staff and students. This means that as we work through these changes the modules, delivery methods and assessments shown, including those shown for future years, are subject to change.
The MSc in Accounting and Finance will provide you with a thorough understanding of finance and accounting concepts and their application within organisations.
You will learn the main theories, tools, methods and techniques of accounting and finance within an international context and gain an understanding of the advantages, limitations and typical applications of each major method or technique in practice. You will develop your ability to reflect critically on the current debates in the accounting and financial professional and academic literature.
The course will equip you with the knowledge and skills to deal with complex accounting and financial issues in a range of employment contexts. The focus of the course will enhance your ability to analyse any situation and make sound strategic decisions.
This degree will prepare you for senior accounting and finance roles in both public and private sector organisations.
Download a prospectus (PDF, 1.2MB)
Entry requirements
Entry requirements
A good UK honours degree or its equivalent, or a postgraduate diploma from a recognised institution, or a relevant graduate level professional qualification
English Language Requirements
IELTS 6.5 or equivalent. If your first language is not English, you may need to provide evidence of your English language ability. If you do not yet meet our requirements, our English Language Teaching Unit (ELTU) offers a range of courses to help you to improve your English to the necessary standard.
International Qualifications
Find your country in this list to check equivalent qualifications, scholarships and additional requirements.
Countries list
Fees and funding
Fees and funding
UK and EU Students
This is the total course fee.
Starting in September 2020 or January 2021
Find out more about scholarships and funding.
Did you know you can apply for a Government Postgraduate Loan? Find out if you're eligible.
International Students
This is the total course fee.
Starting in September 2020 or January 2021
You will need to pay a deposit of £2,000 to secure your place. This will be subtracted from your total tuition fee.
University of Leicester School of Business Postgraduate Scholarship Scheme
Scholarships of up to £2,000 are available to students from India and certain Asian, African and Middle East countries.
Find out more about scholarships and funding.
Accreditation
Accreditation
This course holds exemption accreditations with CIMA on eleven of our modules. CIMA is the professional body of management accountants. Exemptions are subject to satisfactory completion of the selected modules.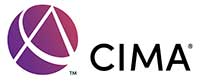 Careers and employability
Careers and employability
Our accounting and finance courses have been developed to match the needs of employers and are highly regarded within business and government, whether national or international. Our courses are both intellectually stimulating and relevant to career needs, a fact endorsed by over 20,000 School of Business graduates from about 100 countries.
At the start of the course you will take a week non-credit bearing module which covers two professional certificates. Firstly you will cover the content for the Investment Foundations Certificate offered by the CFA. It is recognised by employers in the finance industry and can be completely externally to the University for a small fee. You will be also be introduced to the Bloomberg Terminals and given the opportunity to complete a free online examination, 'Bloomberg Essentials'. Completing these professional certificates can really help you stand out to employers.
By taking the MSc in Accounting and Finance, you will acquire the latest academic and professional knowledge in the areas of corporate finance, financial modelling, accountability, representations and control, financial statements, financial analysis and investment, which will enhance your professional development and career prospects.
Our Career Development Service is here to support you, with advice on interviews, CVs, work experience, volunteering and more. From Freshers' Week to Graduation and beyond, they are here to help you reach your professional goals.
Modules
Modules
During the first part of the term you will study the two non-credit bearing modules Foundations of Mathematics for Finance and Professional Skills in Finance before moving on to the remainder of your modules.
Plus your Dissertation
Modules shown represent choices available to current students. The range of modules available and the content of any individual module may change in future years.
Why Leicester?
Our multi-disciplinary approach to management draws on anthropology, cultural studies, economics, sociology, politics and psychology – as well as traditional management theories.
Our wide range of option modules provide you with the flexibility to tailor your study around your interests.
We are a member of the Chartered Association of Business Schools and hold a Small Business Charter Award in recognition of our role in helping to kick-start British enterprise.
We are a proud signatory to PRME – the Principles for Responsible Management Education, organised by the United Nations and business schools worldwide.
Teaching and learning
You will be taught through a mixture of methods including seminars, lectures, group work, case study analysis and guided reading. You will be assigned a personal tutor who has a pastoral role and can offer support and advice.
Student performance is assessed through both assignments and examinations, plus a dissertation.
Apply now
Course
Qualification
Duration
Start Dates
Availability

Course

Accounting and Finance

Qualification

MSc

Duration

1 year full-time

Start Dates

September each year, January 2021

Availability

Apply Now

Course

Accounting and Finance

Qualification

MSc

Duration

2 years part-time

Start Dates

January 2021

Availability

Apply Now